Customize Your Tax Strategy
---
Custom Tax Solutions is owned by Mike Windle, RICP®, and James (JJ) Sovinsky, CPA®. Our firm's mission is to take a proactive — not reactive — approach to your tax situation, keeping you informed throughout the year while we still can affect your tax bill. We focus on working with financial advisors to not only prepare your taxes professionally, accurately and on time during tax season, but to also work with you during the year to make sure we are actively making decisions to ensure you pay the lowest amount of taxes legally required.
Custom Tax Solutions specializes in working with your investment income, small business income, retirement income, Social Security and other sources of income from both after-tax and qualified accounts. We take into account Required Minimum Distribution Medicare premiums, Social Security thresholds and other factors you face in retirement, developing a comprehensive plan to deliver your money as tax efficiently as possible.
Indexed Universal Life Insurance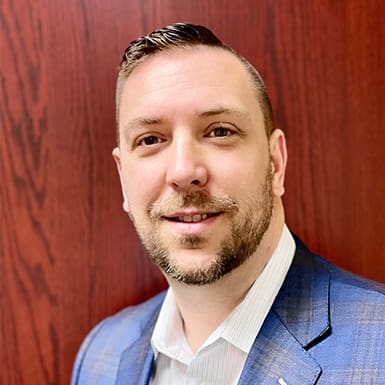 Mike Windle, CEO, RICP®
Retirement Income Certified Professional
Passion drives Mike Windle in all aspects of his life. Whether it be helping his clients achieve their financial goals, caring for his family or rooting for his favorite sports teams, Mike is dedicated to doing his best because he cares.
As a financial advisor, Mike enjoys the process of meeting clients the most. From sitting down with new clients and gathering information that helps build customized Retirement Blueprints, to seeing plans come together and be implemented, the entire process brings Mike joy, but no more so than when watching his clients finally enjoy their retirements.
As the owner of Custom Wealth Solutions, Mike is committed to putting clients first and is proud to carry on the firm's legacy that was built in 1986.
At home, Mike spends his time with his three children: Caleb, Luke and Kate. They love to travel as a family, spending summer weekends camping, tailgating at University of Michigan and Detroit Lions games.
James (JJ) Sovinsky, CPA®
President & Co-owner
James (JJ) Sovinsky is the president and co-owner of the firm. JJ is a licensed Certified Public Accountant in Michigan. He worked as an analyst in financial reporting for The Taubman Company and previously worked for KPMG in their audit practice. He received his BBA from the University of Michigan-Dearborn in accounting and finance, with high distinction. JJ is working toward Masters of Science in Taxation at Walsh.
Ready to Take the Next Step?
For more information about any of our products and services, schedule a meeting today or register to attend a seminar or webinar.
Or give us a call at (734)899-4CTS(4287).