Meet the professionals who can help you pursue your goals
We help individuals and families pursue their ideal retirements.

Our Mission:
We work with clients to not only preserve their wealth, but simultaneously help them grow it, while saving them in taxes and helping ensure retirement success.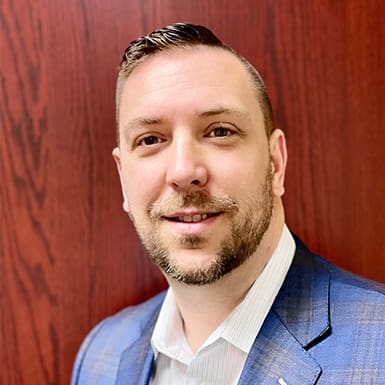 Mike Windle, CEO, RICP®
Retirement Income Certified Professional
Passion drives Mike Windle in all aspects of his life. Whether it be helping his clients achieve their financial goals, caring for his family or rooting for his favorite sports teams, Mike is dedicated to doing his best because he cares.
As a financial advisor, Mike enjoys the process of meeting clients the most. From sitting down with new clients and gathering information that helps build customized Retirement Blueprints, to seeing plans come together and be implemented, the entire process brings Mike joy, but no more so than when watching his clients finally enjoy their retirements.
As the owner of Custom Wealth Solutions, Mike is committed to putting clients first and is proud to carry on the firm's legacy that was built in 1986.
At home, Mike spends his time with his three children: Caleb, Luke and Kate. They love to travel, spending summer weekends camping, tailgating at University of Michigan and Detroit Lions games.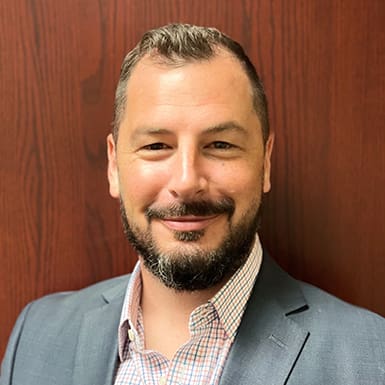 Kyle Whipple, Partner, CRPC® Chartered Retirement Planning Counselor &
Client Relationship Advisor
As a husband, parent, friend, mentor and financial advisor, Kyle Whipple finds joy in identifying and fulfilling others' needs around him. Any day he is able to help someone else is a good day, which is why he loves guiding others in building Retirement Blueprints for financial success at Custom Wealth Solutions.
Growing up in the Plymouth-Canton area, Kyle jumped at the chance to come back home from living out of state to join Custom Wealth Solutions. A decade later, he considers it a great privilege to now be leading the firm and working alongside a dedicated team who enhance their clients' experiences.
Kyle is a follower of Christ, a member of his local church, a musician, a songwriter, a major fan of soccer, a coffee addict and a huge sports fan of all Detroit and Michigan State University teams. He is married to Aimee and the father of five children: Keira, Caedmon, Beckham, Graham and Mylo.
Schedule a meeting with a member of our team to create your financial strategy today.
Or give us a call at 734.844.3400.